Had an Accident?
Contact us first and we will help you complete your claim from start to finish with no hassle or complications.
FREE OF CHARGE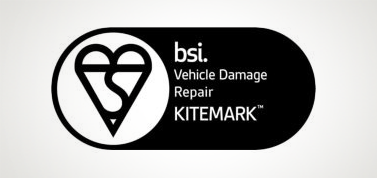 We are BSi™ Approved
The scheme is recognised industry wide by the most forward thinking body shops and accident repair centres who are committed to carrying out work only to the highest standards. Most major automotive manufacturers have adopted it, and it's recognised by many insurance companies. The BSI Kitemark™ is a symbol of: Quality, Reliability, Safety and Integrity.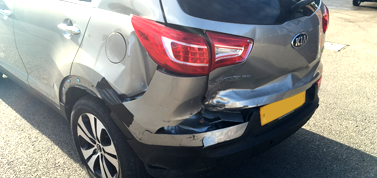 Crash Repair
We undertake all aspects of body repairs, from small scrapes to accident repair. As a company no job is too big, and should you need to claim on your insurance then we can help with that too. As a BSi Accredited Repair Centre our repairs are of the highest standard, so call us before you speak to your insurance company and we can advise you of what we can do.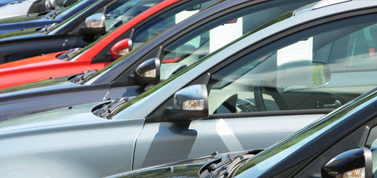 Courtesy Vehicles
With all insurance repairs and the majority of retail work we offer the use of one of our fleet of courtesy vehicles. From small town cars to family vehicles and commercial we have a vehicle her for you. These are offered free of charge and come with fully comprehensive insurance cover.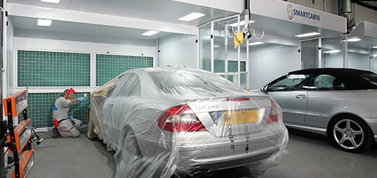 Smart Repairs
We now offer a smart repair service, which means that should you have a small amount of damage to your vehicle then we may be able to offer a localised repair. This reduces the amount of time and product that would normally be needed when dealing with damaged paint work and still leaves you with a panel that looks like new.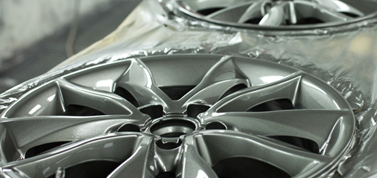 Wheel Refurbishment
Whether your wheels have corroded or have just simply been caught on the curb, we have a wheel service for you. Regardless of the size, style or finish we are able to offer you a service that brings your wheels to back to good as new standard.
We are an approved accident repair center for the following manufacturers...
We are an approved accident repair center for the following insurers...
We can now fix your insurance excess payment with no voluntary excess to pay - give us a call or email us to find out more...